PAMP Suisse is one of the most popular gold bar refiners in the world and their 1oz gold bar ingots, biscuits and other gold products such as pendants are instantly recognized and appreciated the world over. PAMP is one of five top Swiss bullion refineries that is ranked on the London Bullion Market Association's 'Good Delivery' list. This means that its gold bullion bars meet a certain standard as defined by the LBMA.
Whereas 1 ounce PAMP Suisse gold bars are rather common given that the 1 troy ounce gold bar weight is an industry standard, they are not always that easy to come by. Because of the increased global investment demand in gold products and the good name of the refiner, these beautifully crafted pure 24 karat 1 oz gold bullion bars are quickly sold whenever they are available.
1oz PAMP Suisse Gold Bar Worth Calculator
Since it is a pure 24 karat gold ingot, you can simply use the 'How Much is an Ounce of Pure Gold' calculator to instantly estimate exactly how much a 1 oz PAMP Suisse gold bar is worth right now at today's spot gold price.
Like all of their fine gold products, the 1 troy ounce fine gold bar is solid 999.9 purity meaning that out of 1000 parts, 999.9 are pure gold which equates to 99.99% pure. This as per the millesimal fineness scale is an extremely high purity and naturally considered to be 24 karats. The 1 troy ounce weight denomination for is of course in line with the popularity of 1 ounce gold coins.
How and Where to Buy 1oz PAMP Suisse Gold Bars
APMEX, an American company based in Oklahoma, often has 1 oz PAMP Suisse gold bars for sale online. Given a gold price of $1577, you can expect to fine these bars available for sale for around $1622. If you are buying in bulk, APMEX offers discounted prices for quantities of 25 gold bars or more.
The Texas based company Provident Metals also stocks 1 ounce PAMP Suisse gold bars every now and then and offers cash-based discounted prices. For the same spot price of $1577 quoted above, Provident Metals offers individual biscuits for only $1613 with bulk purchase savings starting from only 5 bars or more.
Gainesville Coins, a company based in Florida, offers even better rates for 1oz PAMP Suisse gold bars. For payments by 'Bank Wire', they offer gold bar purchase prices of just $1608 given a spot price of $1577.
Value of 1oz Pamp Suisse Gold Bars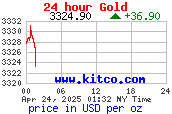 Pictures of 1oz Pamp Suisse gold bars
Related Links
Related Search
1oz pamp suisse gold bar worth
cost of 1 oz pamp suisse gold bar
1 oz pamp suisse gold bar for sale
price of 1 oz pamp suisse gold bar
value of 1 oz pamp suisse gold bar
1 ounce pamp suisse gold bar worth
weight of 1 oz pamp suisse gold bar
how to buy 1 oz pamp suisse gold bar
where to buy 1 oz pamp suisse gold bar
1 troy ounce pamp suisse gold bar worth